It can be easy to get stuck in a rut as a designer. You find a style or niche that makes the most of what you're good at, and before you know it your graphic design portfolio is starting to look a little… samey. So how do you add a new dimension to your work and break out of the mould? Here six practical and achievable ways to help you improve your graphic design skills.
01. Study design theory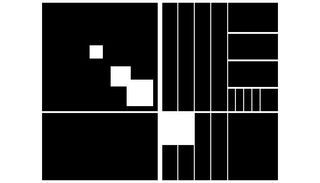 Graphic design is a profession, not a trade. Of course, there is plenty you can learn by doing, and there are plenty of ways to get into design without a degree. But at the end of the day, proper understanding of the fundamentals of the discipline, including concepts like grid theory, colour theory, typography and the golden ratio, is vital.
For many designers, this is where a formal design education really shows its value. There are plenty of options, from full university degrees to focused short courses to distance learning setups, and if you're strapped for cash there are even some decent free graphic design courses.
02. Learn how to get more from feedback
As creatives, one of the most emotionally draining things we can do is deal with criticism. And yet, it's absolutely essential if you're to improve your skills.